Changing Your Plan
Upgrading to a paid plan
At the top of the Account page, you can find information about your current plan. To upgrade to a paid plan, press "Change your plan."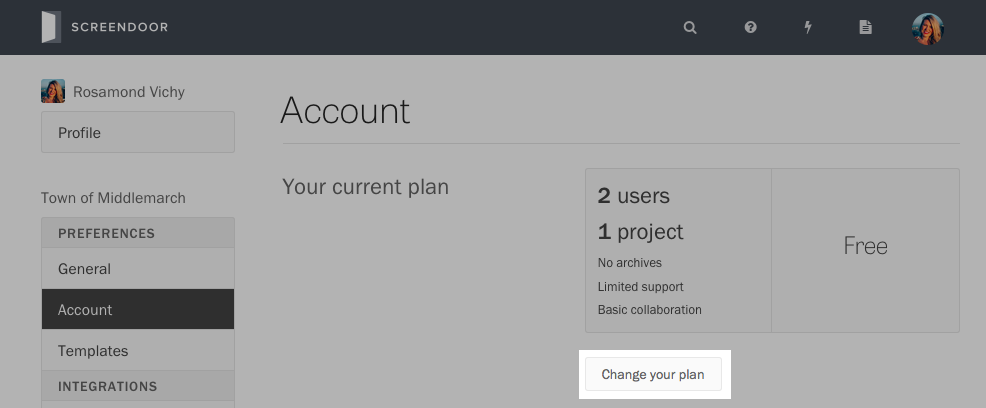 You can also navigate to this page by clicking on your avatar and selecting "Upgrade to a paid plan" from the dropdown.
Then, select the plan you would like to purchase.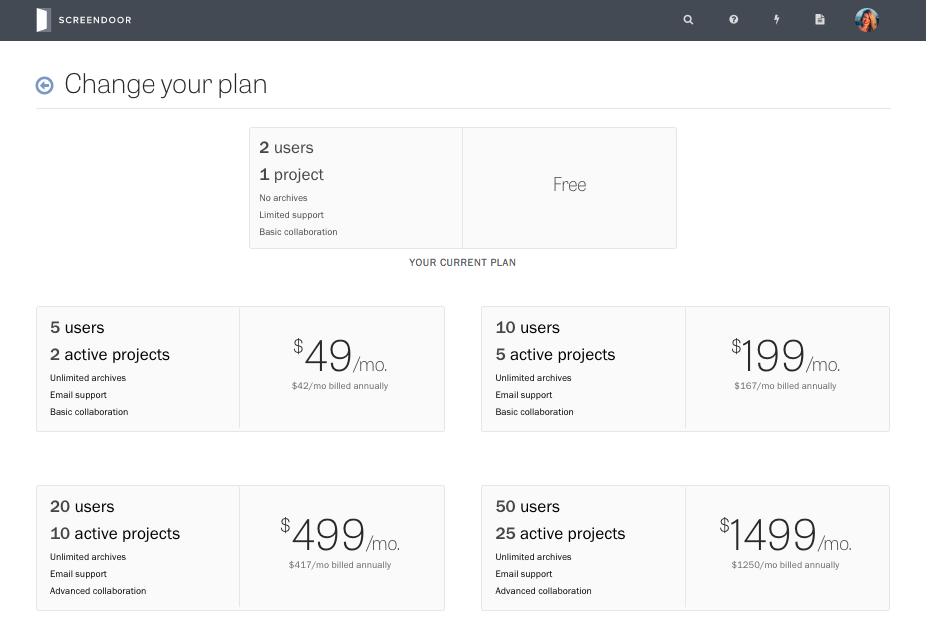 On the next page, choose whether you would like to pay on a monthly or yearly basis.

Finally, enter your credit card information and press "Switch to the [new] plan."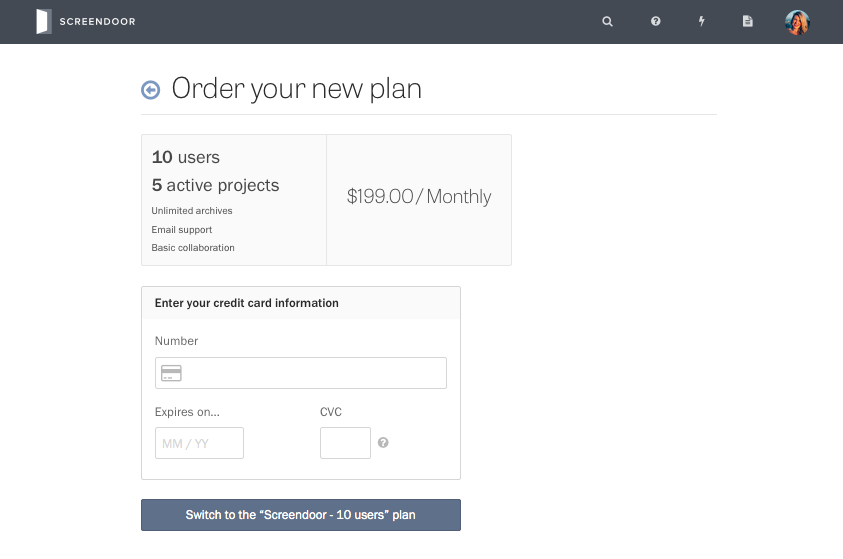 Switching to a different plan
At any time, you can switch plans from the "Change your plan" page.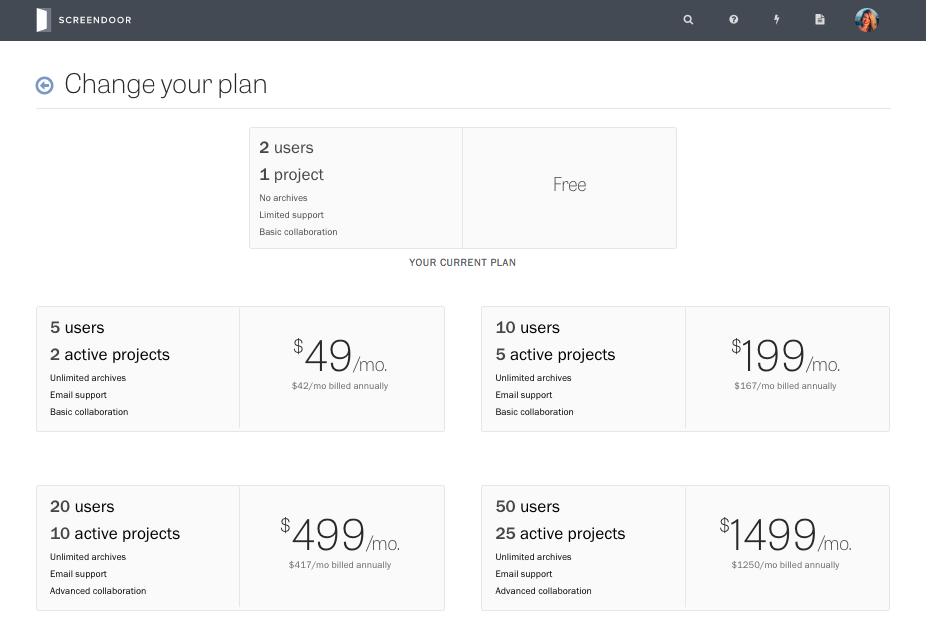 If you would like to downgrade your plan, we'll ask you to remove users or projects to meet the new plan's limits.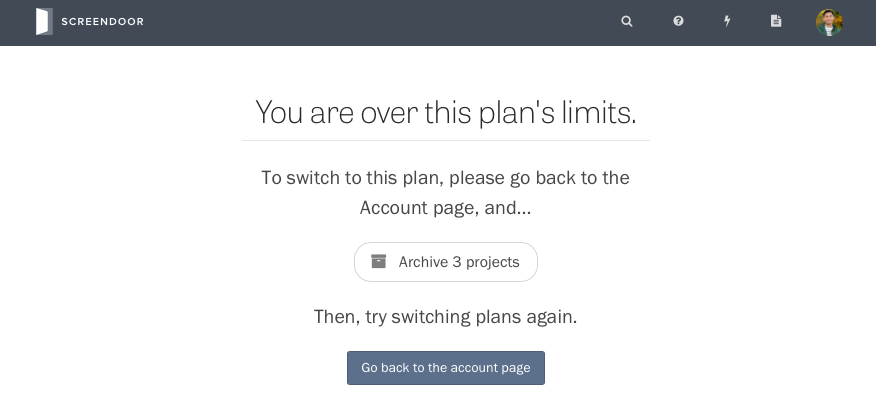 Cancelling your subscription
On the bottom of the "Change your plan" page, click "downgrade to the free plan." On the page that follows, you will be able to cancel your subscription: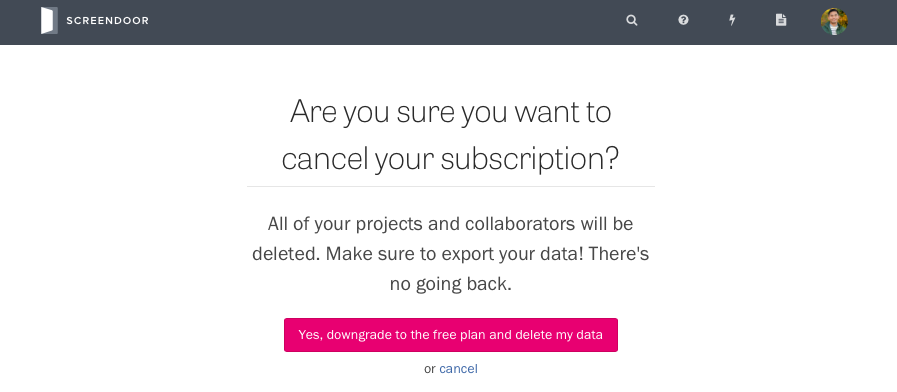 Before you downgrade to the free plan, you can choose to export all the data from your projects.
Updating your credit card
On the "Account" page, press the "Update your credit card" button under "Credit card." Enter your new credit card details and click the "Save" button.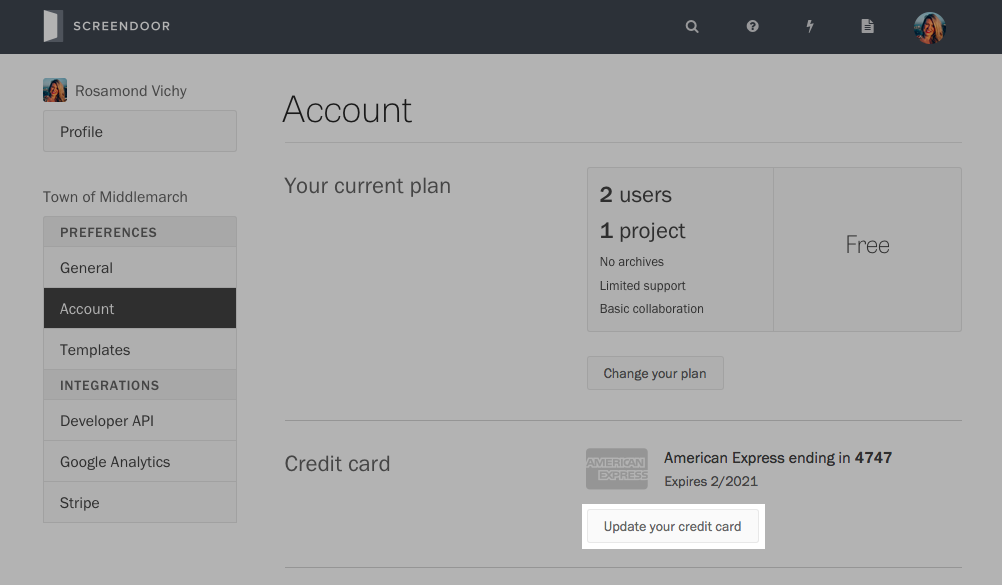 ---